Some of Eqvarium's Clients:

Autoliv
Eqvarium was assigned by Autoliv, the world's largest automotive safety supplier, to find a spin-off name for their electronics business segment. The name needed to reflect the new company's focus on autonomous driving and future system supplies. Eqvarium looked deep into the crystal ball and came up with a long list of futuristic contenders ready to write history, one super clever tech treat at a time. The final choice fell on Veoneer, a name that plays on words like vision, pioneer, partnership and horizon. Not bad for a next generation technology, if you ask us.
Earlier this week, it was also announced that Autoliv's current CEO Jan Carlson will be the new CEO of Veoneer. "I am proud over what the Autoliv team has achieved in the journey to create two great companies out of one and I am very excited about taking on the challenge to lead Veoneer in a fast-growing part of the automotive industry," he said in a statement.

Södra, Sweden's largest forest-owner association, came to Eqvarium looking for a name for their new communications program. The name needed to represent and unify all the different company areas, and sometimes you just can't see the forest for the trees. We happily embraced the challenge and came up with a variety of strong contenders. The final decision fell on Unicon, a name that plays on mythical creatures, unity and connection. We're so happy to be in business with such an important industry group and hope this is the beginning of a beautiful collaboration.

We Assisted the Assistant
A successful business with a great booking and checkout system came to Eqvarium looking for a brand name to match their offer. With their core values and brand promise in mind – to make every business day a little easier – we created a list of strong contenders. They went for Valei, a short and snappy name with a clear reference to the classic word valet. Looking for a modern-day assistant to help you boost your business? Check out www.valei.com, and read what their CEO Jonas Löfvenhamn had to say about the process here!

Settla Law
A name that works globally – A while ago, Eqvarium was hired to find a name for a Swedish company based in Portugal. They offer tax law counseling for future retirees and entrepreneurs who want to sell their company when moving to another EU country.
The challenge was to find a name that felt warm and welcoming as well as professional. Following a smooth and exciting process, the client went with Settla Law. We played with the English word Settle and "verbified" it with a Swedish ending.
Together with a strong tagline – Moving abroad should feel like coming home – we feel it's a very strong name.

Zenuity
Eqvarium helped Volvo Cars and Autoliv with the name for a new company focusing on the development of autonomous driving systems. They have now announced the launch of Zenuity. Innovative names are significant for the industry, and the name derives from ingenuity and zenith (the point of the celestial sphere that is vertically above the observer). So quite literally, word twisting of the highest degree. Read more about the joint venture and the brand name here.

Folkefinans
Welcome Folkefinans! We look forward to an exciting naming project together.

Hansoft
The company needed a brand name that was short, snappy and easily remembered, one that would help making their challenger an instant favorite on a competitive market. If the name also had an aura of mystique and could stir a conversation, it would be even better.
Read more about the case here.
"We needed a partner who really understands our vision and identity. It's hard to find- but Eqvarium was just that."
Patric Palm, Chair & CEO, Co-founder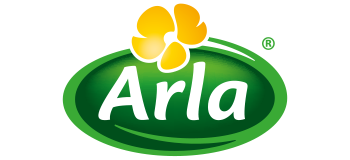 Nytida
When Carema needed new names for two different business areas, they invited Eqvarium to help them out. We are proud to have created the name Nytida for healthcare-related services for disabilities, psychiatric care and substance abuse. The name Vardaga, chosen for elderly care, was created by the design agency Garberg Project.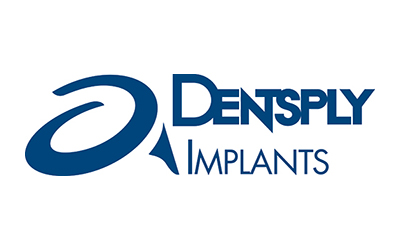 CCS Healthcare
When CCS Healthcare created the brands Wackra and Curami, they contacted Eqvarium to help them with their name development. Wackra is a name that stands out in the pharmacy beauty selection, as well as being a good choice for the Nordic market. Curami conveys the nurturing qualities of the product series for dry, sensitive skin.
"It felt safest to contact someone who works with these kinds of issues on a daily basis."
Jonas Nilsson, CEO of CCS Healthcare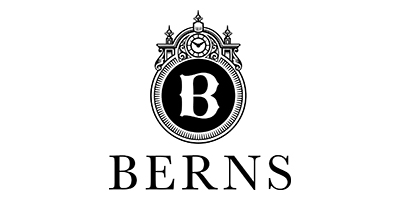 Berns Group
Berns GroupWhen the Berns Group needed a name for their new restaurant, they turned to Eqvarium, who helped them with consultations and name suggestions. The final choice: a combination of two English slang terms for "eat" – Nosh & Chow – which was a suggestion from the Berns Group's Financial Manager.

Electrolux Floorcare
When Electrolux Floorcare introduced a new kind of bag less vacuum cleaner, they needed an internationally viable name that reflected a premium product. The work group, consisting of product managers and international representatives, finally decided on the strong name Captic, which works well in many languages. Captic brings to mind the word "capture". Being a part of Electrolux' premium line, the word Ultra is included in the product name – Ultra Captic.


Lindahl Advokatbyrå
"By working with Eqvarium, we can turn our clients' brand problems into opportunities. We take help from Eqvarium when our customers are about to venture out into the world with an existing brand. Our recommendation is to make an early linguistic quality assurance to save time and money, and also to avoid unpleasant surprises later in the process. Eqvarium's services complement our own offering, and their competence help us do what we do in an even better way."
Liselott Enström, Manager of Trademarks, Lindahl Advokatbyrå in Stockholm

Nordea
Nordea Liv & Pension turned to Eqvarium to come up with a name for a new pension savings product. Although descriptive names are common in the bank and finance world, it is still difficult to navigate between overused terms and words that have acquired a negative tinge. Eqvarium led the process, which was quick and characterized by enthusiastic teamwork. The name chosen was "Pension med trygg förvaltning" ("Safely managed pensions").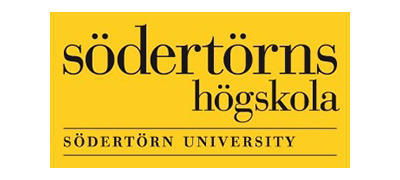 Södertörns Högskola
Eqvarium has on several occasions been invited to give lectures for marketing students at Södertörn University in Huddinge. We mix theory with concrete examples showing how naming issues work in real life. The students are also given tools that make it easier to determine which brand names work better than others.
"Katarina has profound experience within naming, and is an open, relaxed and enthusiastic speaker, who is engaging in both academic and business situations. We look forward to her next visit."
Robert Leonardi, Södertörn University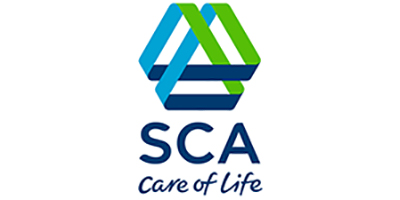 SCA Hygiene
By the time SCA Hygiene contacted Eqvarium, they had already made several unsuccessful attempts to come up with a good name for a new product in their Tena Pants line (for incontinence protection).
"We could only think up very technical names, and they didn't work well in our consumer tests. We wanted a more emotional name with a warmer feel. The name was to build on the values felt when being helped with one's incontinence, not the actual problem itself."
Josefine Wihlborg, Account Manager
Eqvarium let the client weave in its own creative thoughts; together we then explored values such as security, comfort, discretion and fit. The name chosen was Confio, building on the word confidence. The name works well in different languages and gave good results in consumer tests.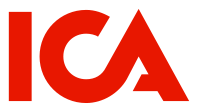 ICA GoJoy
If you've never taken part in a full naming process, you have no idea how much brainstorming and creation it takes to reach that final decision. That's why we're extra proud when we finally see our names on the actual products. Next time you stop by an ICA store, grab a Gojoy! The taste is just as inspirational as the name.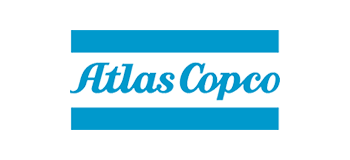 Atlas Copco Rock Drills
Atlas Copco Rock Drills needed Eqvarium's help for the launch of a new global service. We created a work group with various competences: product development, marketing/communication, trademark law and different business areas. The work group also included members from the US, as representatives for an important market. All in all, it was an exciting mix of people who helped contribute to a stimulating and efficient work process. The results: a really good name, to be widely launched!
"One of the strengths of Eqvarium's work process is that everyone gets to be involved. Also, it's worth a lot to us that they can check from the start whether the names can be registered."
Thomaz Ahlborg, Product Manager at Telematics, Atlas Copco Rock Drills


Billerud Fresh Services
In April 2011, Billerud Fresh Services launched a new packaging concept guaranteeing safe transports of fresh fruit and vegetables. Eqvarium was given responsibility for the name development project, which resulted in the name SoliQ™. The name builds on associations to the words "sol" (sun) and "solid", and the capital Q accentuates the concept's unique, intelligent features. SoliQ is also an ideal name for Billerud Fresh Services' relevant markets, i.e. countries with a largely Latin-based language culture.
"Eqvarium organized structured workshops, gave us decision support and pointed out the potential problems that different name suggestions might cause. We are very satisfied with the results – SoliQ!"
Tobias Bergarp, CEO of Billerud Fresh Service



Zacco
Zacco contacts Eqvarium whenever their clients need help with linguistic evaluations of names. Each name is sent to one or more philologists, together with a short product description. Within a week, the client receives a report showing how the name works semantically, how appropriate it is within its context and whether there is any risk of pronunciation problems. Finally, a 1-5 rating system indicates how well the name generally works on the clients' markets. Thanks to this service, Zacco's clients can make swift, well-informed decisions in strategically important name issues.

ReiRei - Mawok
Swedish entrepreneur ReiRei AB, creator of innovative designed children's products, contacted Eqvarium when they wanted to launch their product Sovgunga (sleep swing) on an international market. The Swedish name didn't work outside the country, and they needed a new, strong name fast. Their requirements: a name that worked internationally and could be registered for trademark protection. Time was running short, but soon a final contender was chosen from a list of 75 suggestions. Mawok means "to dream" in Inuit. Try it out – could it be any better?
"Thanks to Eqvarium's professional approach, we could agree on a new trademark: Mawok®. Try it out – could it be any better?"
Monika Landberg, ReiRei AB

Sandvik Coromant
The foundations of the name strategy that Eqvarium helped Sandvik Coromant develop were laid by a work group with mixed competences. Together with representatives from the product section, sales, marketing, branding and intellectual property, long-term sustainable guidelines were gradually crafted, so as to be easily integrated into the rest of the organisation.
Sandvik Coromant has also let Eqvarium help them create a name for a new software solution. Again, the work group was made up of participants who could contribute with product expertise, marketing perspective and branding experience. An IP specialist was also included to give input on intellectual property. Adveon was the name finally chosen; a strong name that sounds good in many different languages.
"Naming development and strategy are common challenges for large organisations. Therefore it's important that everybody understands and agrees upon the direction in which you are headed. Allowing the process its due course and to look at the issue at hand from different angles are key to successful naming projects. Eqvarium facilitates a process that makes space for both creativity and logic –  the left and the right hemispheres of the brain are invited to dance!" 
Magnus Holst, Brand Manager, Sandvik Coromant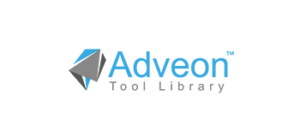 Toyota Material Handling Europe
Eqvarium helped create a naming architecture for future products. Together, we decided that the products' names would be based on what they did. Stacking trucks were thus named Staxio, while lifting trucks were given the name Levio (elevate).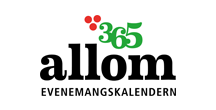 Kalenderbolaget
When Kalenderbolaget were unsuccessful in their own attempts to come up with a good name for an event calendar, they chose to contact Eqvarium. The name needed to work both communicatively and legally on the Swedish market, which meant that it was important to find an available SE-domain. The final choice? Allom – a short name with a nice sound and a Swedish feel.
"I am very satisfied. We had tried to come up with our own name, but were constantly getting stuck. Eqvarium guided us through the process with the right questions and positive energy. Among the 175 candidate names were Allom, an existing word that easily becomes familiar in a new context."
Stefan Pettersson, Allom

Merriday
Anticipation and happiness: this is what a company dedicated to planning and coordinating large and small weddings wanted their new name to convey. With Eqvarium's help, the lovely name Merriday was born – a name that summarizes what most people hope their wedding day will be. A bubbly, happy day!
"Katarina Nilsson led the process confidently and helped me verbalise what I wanted the brand to convey. Eqvarium gave me a whole palette of names, which made it easier for me to make a decision. Merriday is a perfect name!"
Jeanette Hoffman, Merriday

PRV
PRV:s event "Assistentdagen" focused on how to create actual value out of intellectual property rights, from a national and international perspective. Eqvarium gave a lecture on the topic "The Essence of a name – a journey towards a strong brand on an international market".

Uppsala Innovation Centre
Eqvarium helped construct a naming system for UIC's algorithms and also contributed to some name suggestions. Now, the UIC has a proper naming architecture for their future development.

TF Bank
When TF Bank contacted Eqvarium, they were about to launch a new service that needed a fitting name. The name had to work linguistically and legally on four different markets, and also had to have an available Swedish domain name. The final name, born after an initial briefing meeting and two intense workshops: Credento!


Wellspect HealthCare
Eqvarium has had the pleasure of working with Wellspect HealthCare on numerous projects since 2008. Our latest assignment was a sub-brand for an exciting but as yet confidential development project. We'll let you know about the great choice of name after the launch! Within catheters, Eqvarium has helped Wellspect HealthCare create names for the two most rapidly growing products: LoFric Origo and LoFric Sense. 
"Our challenge was to create a name within the LoFric family – a name that both stuck out and fitted in. Also, it had to be easy to say and pronounce on all our markets, as we work in a global arena. The name LoFric Origo is one of several product names that we have developed together with Eqvarium. All of these naming processes have been characterised by both professionalism and fun." 
Christian Thorup, Head of Market Communication, Wellspect HealthCare
"It was extremely valuable for us to find the right name in a quick, cost-effective way, without getting caught up in emotional arguments. Eqvarium has been very professional and in tune with our needs, including our own suggestions in the process. In this case, we chose a name we had come with internally, LoFric Sense. The name has been very successful on all of our markets."
Marie-Josée Michon-Gente, International Product Manager at Wellspect HealthCare


DeLaval
When DeLaval needed a new name for a new brand with great long-term potential, they turned to Eqvarium. The assignment was to create a name that conveyed the brand promise while strengthening DeLaval's position as an innovative market leader. A dedicated work group with a full range of competences, comprising the Brand Manager, product developers and lawyers, are now preparing for the launch.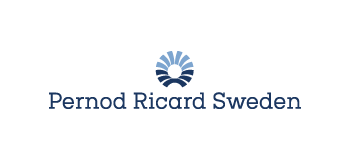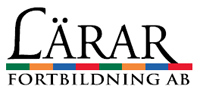 Lärarfortbildning
Lärarfortbildning was about to launch a leadership initiative and wanted a name that communicated something entirely new. They turned to Eqvarium who helped them choose Spirado, a unique name loaded to the brim with just the right feeling.
Read more about the case here.
"In our industry we normally use descriptive names and simply call things what they are. Our own name is a prime example of that. We had previously organized a conference called "Preschool Manager". Now that we had developed a completely new concept, based on the idea to create a competence network for preschool managers, it also seemed right to think innovatively around the name."
Anna-Karin Lindberg, marketing manager at Lärarfortbildning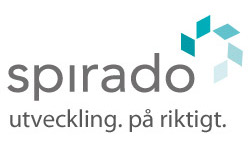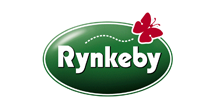 Rynkeby Foods
Rynkeby Foods needed a strong name for a new product and asked for Eqvarium's assistance. The final name – which is still a secret – is the result of a tight collaboration with Malin Hammarström, Nordic Marketing Manager for premium Juice, and Jörn Falk, Senior Marketing Manager of Rynkeby. The product will be launched outside the Nordic Region.
"Eqvarium led the work process in a professional way. They have created an efficient process that made the challenge easier and the work more creative and fun."
Malin Hammarström, Nordic Marketing Manager Premium Juice Rynkeby


Karnov Group
When the Karnov Group needed a new name for a completely unique concept – online distribution of legal texts – Eqvarium was asked to help out. After two creative, highly enjoyable workshops where we scrutinized different name suggestions from both legal and linguistic angles, we finally found a winner – Lexino! The name felt right because it combined tradition ("lex" means law in Latin) with a youthful touch. Lexino is a modern product, completely adapted to how working lawyers prefer to work nowadays.
"It feels great. We're really happy with the name and it's fun to hear it used in such a natural way, by both the authors and the clients involved in the project. Many thanks for Lexino!"
Account manager at Karnov Group, responsible for launching Lexino

Nord-Lock
Nord-Lock was about to launch a new product line. Internal discussions had resulted in two different name suggestions, and they contacted Eqvarium for help deciding which of them worked best. We examined each name from linguistic and legal angles in 16 different languages, and delivered a report that helped Nord-Lock reach a decision. Their choice: X-series.

Företagsuniversitetet
During Språkvårdsdagen 2011 – a day seminar about language development, held at Fotografiska – Eqvarium treated the audience to some creative secrets, with the lecture "A strong name is the first step toward a strong brand".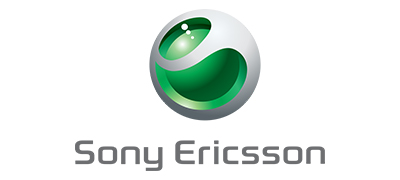 Sony Ericsson
When Sony Ericsson contacted Eqvarium, they had used an alphanumeric product naming system for a long time. Now, they wanted to start using names that evoked a feeling in the buyer. The collaboration resulted in a series of names with an international sound, for instance a smartphone called Vivaz (Spanish for "living"). The names for a series of music phones were given a lyrical touch: Yendo, Yizo, Spiro and Zylo. The eco-friendly Greenheart phones were named Aspen, Elm, Hazel and Cedar. The names signify a product line affinity while telling a story that matches the product offering.

Brann
Eqvarium and Brann have collaborated in a long series of successful projects concerning linguistic services and name development. Eqvarium has also given lectures as a part of Brann's employee training and development program.

Bjerkéns Patentbyrå
When Bjerkéns Patentbyrå – a patenting agency – celebrated its 60th anniversary, they invited inventors, creators and marketing experts for an evening of new ideas. Eqvarium contributed with a much-appreciated lecture: "Boost your business with a good name!"

Marknadsföreningen Östersund
When Marknadsföreningen Östersund arranged a day seminar for business owners interested in marketing, Eqvarium was there. With the lecture "Your brand – worth its weight in gold", we shared our experiences on how strategic naming of products and services can boost profits. The subject was illustrated with good examples of both failures and success stories.
"In their own warm, personal way, Eqvarium showed us how companies should practice strategic development. We were also given a useful checklist with valuable naming tips, which summarized the lecture beautifully."
Ulrika Hellström, Samba Marketing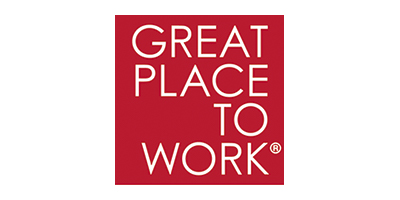 Great Place to Work
Great Place to Work contacted Eqvarium when they needed a good name for "Äntligen måndag" (Monday at last) – an event for companies aspiring to increase their employee satisfaction, providing valuable insights, inspiration and practical tools to help build a winning corporate culture.

Moliday
Internationally viable and easy to pronounce. These were the two main requirements when a name was needed for a new service connecting TV, news, music and film with people's social networks. Guided by the keywords "media" and "simplicity", Eqvarium created Moliday, and the client was delighted.
"M for Media, together with the word 'holiday', is just what we want to offer our clients – a media platform that is simple and comfortable, just like a vacation should be. We now have a name that is easy to explain, sounds good and is simple to pronounce. Also, Moliday's .com-domain was available, which was especially important to us."
Anders Nilsson, founder of Moliday