In the modern world of business project management hyper adaptation is the key to success. Everybody's looking for the one thing that can make the complex simple – the management tool to end all other management tools. Good thing it already exists.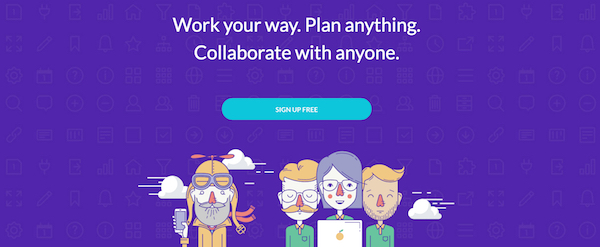 Patric Palm and his co-workers had been making project management software tools for more than a decade, when a new idea was planted within their creative team. Nine months later their challenger baby saw the light of day – a creation so efficient and user friendly that it felt pre-destined to conquer the management world of today.
– There are so many project management tools out there, but they will only take you so far. They're either too simple or too complex. What we came up with is a solution for everyone, an organic being rather than a static machine. It basically allows both your team and your organization as a whole to work super-empowered and agile towards the bigger goal. It also integrates well with other apps and allows you to work with teams outside of your own organization. Of course it's equally great for small businesses. And it's also free of charge, Patric explains.
How do you name a legend?
Right from the start, Patric and his team felt confident that their tool could stand its ground against the corporate giants and perhaps even defeat them. They really felt their challenger had it all. Except for one thing – a name.
But what to call such a game-changer proved to be a truly daunting task. The list of names got endless and none of the suggestions felt worthy of a legend meant to lead his fellow heroes. And the epic journey was already about to begin. The team decided it was high time to get some outside input on the matter. Enter naming agency Eqvarium.
– Our company is built on creativity. The team is a colourful blend of artists, musicians, entrepreneurs and creators, many with gaming industry background. To put it simple, we're not corporate suits and we feel that our product mirrors our personalities and the way we work. When we met with Katarina from Eqvarium, we felt an instant connection since she's an artist herself. She understood what we were all about and what names would echo well with our company soul.
The final piece of the puzzle
The company needed a brand name that was short, snappy and easily remembered, one that would help making their challenger an instant favourite on a competitive market. If the name also had an aura of mystique and could stir a conversation, it would be even better.
With this in mind Eqvarium began a full-scale naming process and came up with a new list of strong and unique candidates. Some stuck right away, but the team felt they shouldn't necessarily go with their first impulses. All true legends stand the test of time and they wanted something that would feel just as powerful in 20 or 30 years from now. A certain name kept growing on them in a truly organic fashion and in the end there was no doubt. Not only did it sound ravishing and gave all the right associations, it also made for a great logo.
The challenger was named Favro. And the rest is history.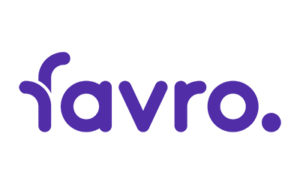 Would you like to know more about Favro and its revolutionary effect on project management? Visit favro.com
Eqvarium on working with Favro:
"A very exciting company with lots of new ideas and angles on project management. The naming process was a fun challenge and we believe the name does the product justice."
Favro on working with Eqvarium:
"We needed a partner who really understands our vision and identity. It's hard to find- but Eqvarium was just that." Patric Palm, Chair & CEO, Co-founder