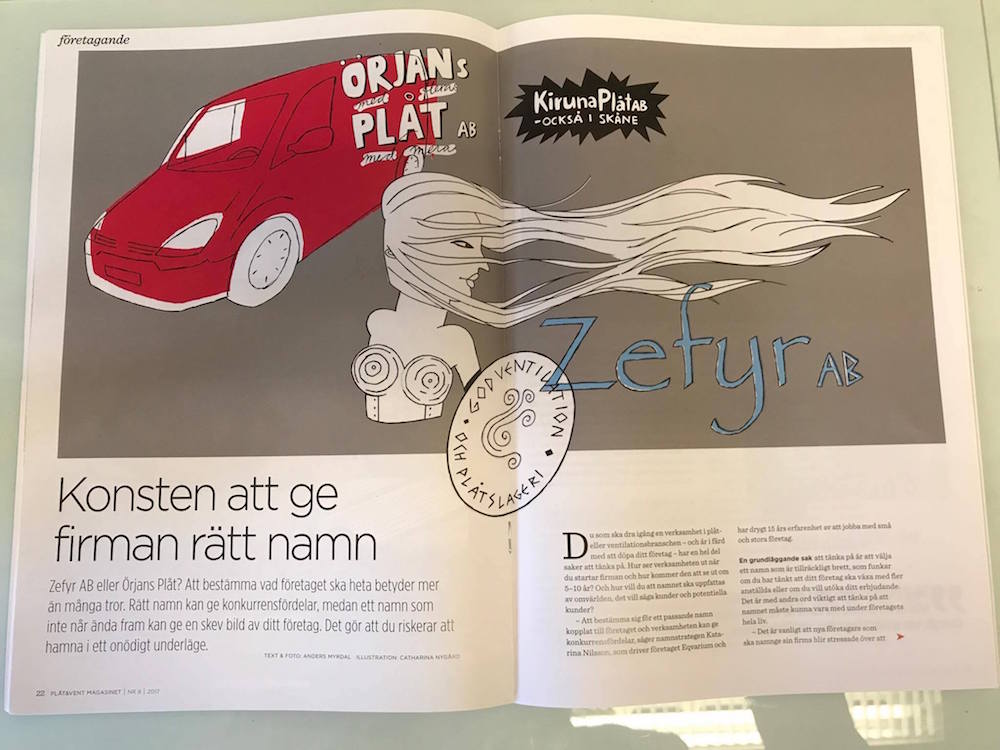 In a new article in Plåt & Vent, Eqvarium CEO Katarina Nilsson gives advice on naming in the craft industry. The magazine also gave her an assignment to come up with three thinkable names – good and bad ones – for imaginary tinplate and ventilation companies. Here's the result!
Zefyr
The west wind in Greek mythology – a nice association to ventilation and abstract enough to include other services in the future.
Clarigo
Associates to clarity, transparency and driving force. A name you can easily build a story around.
Örjan's Tinplate
Based on the founder's name, this name has a small-time ring to it. A name like this can cause problems when you wish to expand and include new services.