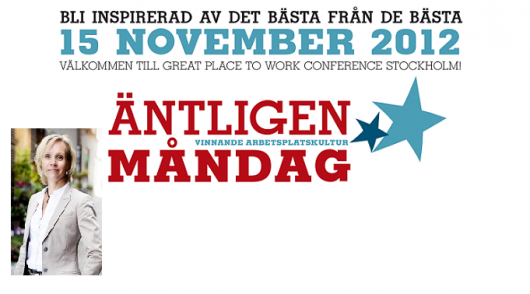 Finally Monday! Back at the office among inspiring projects and great colleagues!
The organisation Great Place to Work's purpose is to make us feel exactly like that. This fall, they launched a new event called Äntligen Måndag (Eng: Finally Monday). It's a full-day seminar designed to give you, that are interested in how satisfied your employees are with their job, valuable insights, inspiration and practical tools so that you can build a winning workplace culture within your company!
Eqvarium had the pleasure of helping Great Place to Work to create the name for the event. They wanted to have a powerful name that would be distinctive and attract visitors. In fact, Mary Grudén, the CEO of Great Place to Work, came up with the winning candidate name herself. After discussions and legal advice from us, she felt safe with the name Äntligen Måndag.