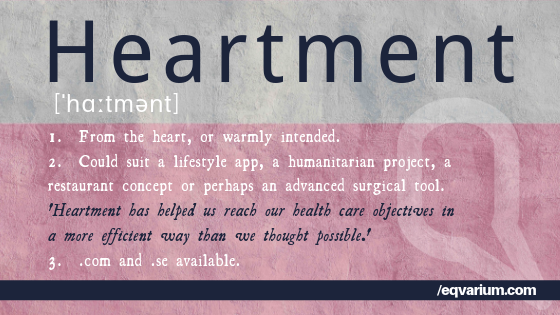 Every week, Eqvarium will post a name in social media that we find interesting from a professional point of view.
This is a fun and fast way for us to explain what we do, but also an inspiration source for you. We want it to be like a dictionary for naming – hence the layout.
Heartment 
[ˈhɑːtmənt]
name
1 from the heart, or warmly intended.
2 could suit a lifestyle app, a humanitarian project, a restaurant concept or perhaps an advanced surgical tool.
"Heartment has helped us reach our health care objectives in a more efficient way than we thought possible"
3 .com and .se available.
Feel free to discuss the names with us in the comments section.