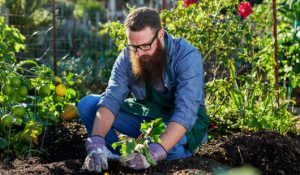 Be a Smarter Starter –
The Right Name Gives Your Business a Push!
Do you think naming processes seem expensive? That's nothing compared to the cost of choosing the wrong name. If you do it right from the beginning, your name will work for you long-term and follow you on your business journey around the world. Without bumps in the road.
Eqvarium supports entrepreneurship and offer a smaller but very effective process for startups. It works much like our full-scale naming process, only it's not as extensive.
What's Included?
1 strategy and brief meeting online
Name creation and deliverance of 20 names
Legal evaluation of the names in your brand categories and relevant jurisdictions
Domain availability check
Search engine results
1 decision meeting online
Additional Services
Linguistic screening of names
Decision support / additional meetings
Where Do I Wish to Do Business?
Sweden                       Europe                         Globally
25 000 SEK                 50 000 SEK                 80 000 SEK
DOWNLOAD EQVARIUM NAMING PACKAGE PDF
Favro on working with Eqvarium:
"We needed a partner who really understands our vision and identity. It's hard to find – but Eqvarium was just that." Patric Palm, Chair & CEO, Co-founder
About Eqvarium
Eqvarium is a naming agency that offers strategic and creative services to help your brand grow and stand out. Do you need a new name for a product or a service? Or one for your company? Make sure it's good enough to boost your business.
Eqvarium helps companies such as: The Absolut Company Pernod Ricard, Arla Foods, AtlasCopco, Billerud Korsnäs, DeLaval, Dentsply, Electrolux, Favro, IntrumJustitia, NCC, Nordea, Praktikertjänst, Rynkeby Foods, Sandvik, SCA Hygiene, SECO Tools, SonyEricsson, TF Bank and Volvo Cars.