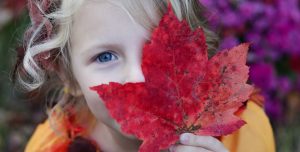 Do you want to know the most common names for newborns in Sweden 2018? Just take a look at last year's list …
Apparently, there can never be too many Alices and Williams in the world. According to onomastic science professor Katarina Leibring at Uppsala University, it's all about the snowball effect. But for a name to become super popular in the first place, it needs certain qualities. Both Alice and William work globally and in many different languages. Studies have also shown that almost no one finds them ugly. And then there's the celebrity factor – Swedish Oscar winner Alicia Vikander is everywhere at the moment.
Many deal with business names in a similar way. Start-ups look at the competition and businesses that have already succeeded, and go for a name that seems to do the trick at the moment. This, of course, is a huge mistake. The big difference between a personal name and a business name, is that you can't afford to be generic in business. If you really want to distinguish yourself and present something unique, you need to look at what everyone else is doing – and then do the opposite.
The curse of the common name is a real thing, so why not be the leader that sets the next snowball in motion?
Check out the most common names in Sweden 2018!