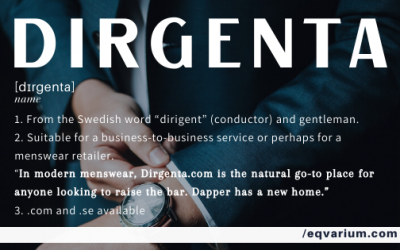 Name of the Week: Dirgenta
The conductor (dirigent in Swedish) is in full control and leaves nothing to chance – a must for mastery. The same goes for running a company, wouldn't you say? What do you read into the name Dirgenta?
If you like it, you are more than welcome to buy it!